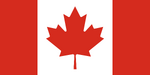 Hello, I'm the Bureaucrat of the SOMA Wiki, and the Penumbra Wiki as well.
Miscellaneous Images
World Photos
Photos from around the world found at Theta. They can be seen at the following directory:
SOMA\entities\station\special\02_05_photos_extra
Logos
These are logos, along with symbols and other forms of imagery, from the game that I remade as SVGs.
SOMA
PATHOS-II
Sites
Carthage Industries
Haimatsu
WAU
Golem
Niúròu Fàn Food Corp.
Foodstuff Innovations (食品創造)
Pre-release
Community content is available under
CC-BY-SA
unless otherwise noted.